precious marketing investment
The realities of the current economic climate are reduced advertising budgets, adjusted sales forecasts combined with the
ever-increasing trend, escalated by the lockdown, for consumers and potential commercial clients to research and/or purchase online.  Now, more than ever it is imperative for a business to have a professional website or e-commerce profile by commissioning the services of photographers who know what they are doing.  
The following eight pages highlight Tim Salix's vast and diverse product photography portfolio.  It is a testament that he has the knowledge to photograph any object, the output of which is calibre imagery.
white background as photographed in-camera
Tim Salix is able to fulfill product photography requirements for businesses that need to improve their online presence, alter the way items are presented or have new stock arriving.  Smaller products may be able to take advantage of Tim's expertise that shows each image having a white background as photographed in-camera.  This saves on the time consuming and costly method of cutting-out each item in Photoshop.
accomplished product photographer
Specialising in product photography with 14 years worth of experience, Tim Salix has the proficiency in techniques to photograph any conceivably sized item.  No matter the shape, type of finish, material construction or what the colour saturation is.  As a skilled photographer he has the ability to problem solve during a photo shoot as many challenges will arise when different products
are presented. 
Tim knows that it is preferable to resolve issues before you press the shutter, rather than falling back to the post-production retouching option.  As the latter could potentially cost the client extra and that the finished result is often undesirable as an object can sometimes appear to have an excessively 'Photoshopped look'.
Tim Salix has an extensive investment in lenses, a pro-grade camera, Swiss-made Elinchrom studio strobes and LED studio lights to ensure that every photography shoot results in superior images. 
He has a set of macro lenses in a range of focal lengths to cover different sized products.  Which can, when fine detail is needed to be captured, replicate in either a 1:2 or 1:1 reproduction ratio.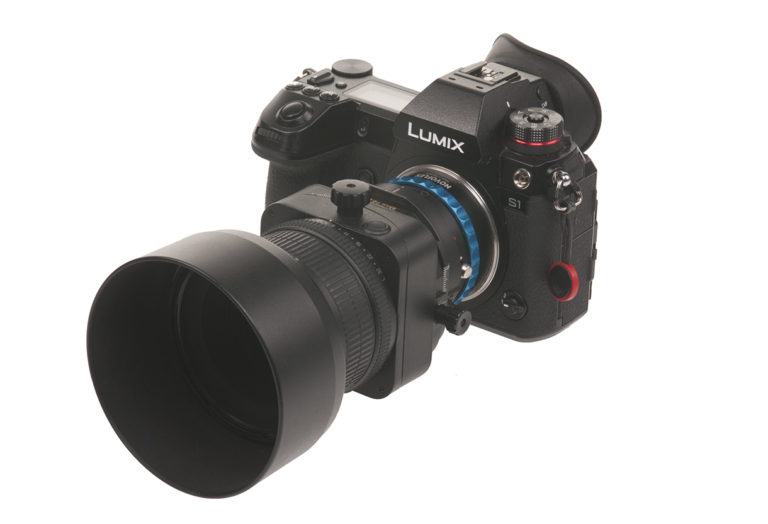 full-frame mirrorless camera options
Unique to Lumix full-frame mirrorless cameras is a feature called Overlay Shooting.  A photo of particular product can be taken and then displayed on the back screen at reduced opacity.  Then each subsequent product that is the same can be lined up precisely with the first image to replicate the same angle, ensuring consistency for web and printed design work.
A second advantage of Tim's camera is a feature called Focus Stacking, which increases the depth-of-field in the photo.  This is of particular importance when photographing products at an angle and closeup as there is always one main focal point where the focus is the sharpest.  The camera has the ability to take several images at various focal points across the object and merge them into one final photo that has sharp focus front to back.
product photography shoot
Photo shoots occurring in-studio will have every image displayed on a wide-gamut 27″ photography monitor.  The monitor is always colour-calibrated to the location's current ambient lighting and can be displayed in sRGB (if the photographer/client needs to view the profile for online viewing) or full-gamut RGB, if additional design work is going to be undertaken.  If a photo shoot is occurring at a business premise every image will be displayed on a colour accurate professional laptop (also colour-calibrated to the location's ambient lighting) for photographer and client assessment. All post-production will occur using the aforementioned monitor.